Generally, when you buy a Medigap policy you must have Medicare Part A and Part B. You or someone on your behalf (like former employer or union) will have to pay the monthly Medicare Part B premium ($104.90 in 2016). You will also have to pay a premium to the Medigap insurance company. In most states, you may be able to choose from up to 12 different standardized Medigap policies (Medigap Plans A through L). Medigap policies must follow Federal and state laws. These laws protect you. A Medigap policy must be clearly identified as "Medicare Supplement Insurance." Each Medigap Plan A through L has a different set of basic and extra benefits. In Massachusetts, Minnesota, and Wisconsin, plans are standardized in a different way.
It's important to compare Medigap policies because the benefits in any Medigap Plan A through L are the same for any insurance company, but the costs can vary a lot, and may go up as you get older. Each insurance company decides which Medigap policies it wants to sell and the price for each plan (with state review and approval).
What are Medicare Advantage Plans?
Medicare Advantage Plans are health plan options that are approved by Medicare and run by private companies. They are part of the Medicare Program, and sometimes called "Part C." When you join a Medicare Advantage Plan, you are still in Medicare. Some of the premiums or the costs of services (co-pays) can be lower in a Medicare Advantage Plan than they are in the Original Medicare Plan or the Original Medicare Plan with a Medigap policy. Medicare Advantage Plans provide all of your Part A (hospital) and Part B (medical) coverage and must cover medically-necessary services. They generally offer extra benefits, and many include Part D drug coverage. These plans often have networks, which means you have to see doctors who belong to the plan or go to certain hospitals to get covered services. In many cases, your costs for services can be lower than in the Original Medicare Plan. Some of these plans coordinate your care, using networks and referrals, more than others. This can help manage your overall care and can also result in savings to you.
Medicare pays an amount of money for your care every month to these private health plans, whether or not you use services. Medicare Advantage Plans also include options that provide specialized care for the people who need a lot of health care services. Even if you are out of the service area of the plan, you are still covered for emergency or urgently needed care.
Medicare Advantage Plans Include: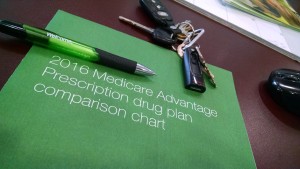 Medicare Preferred Provider Organization (PPO) Plans
Medicare Health Maintenance Organization (HMO) Plans
Medicare Private Fee-for-Service (PFFS) Plans
Medicare Special Needs Plans
Medicare Medical Savings Account (MSA) Plans
We can help you analyze your needs and recommend appropriate solutions.
What Is Medicare Part D?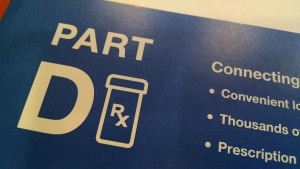 Medicare Part D prescription drug coverage, often referred to as Part D, is provided and coordinated by Medicare-approved private insurance companies. Any beneficiary who is eligible for Original Medicare, Part A and/or Part B, and permanently resides in the service area of a Medicare Prescription Drug Plan, can sign-up for Medicare Part D. Medicare Part D coverage is optional, but if you don't enroll in Part D as soon as you're eligible, you might pay a late-enrollment penalty if you enroll later.
You can get Medicare Part D coverage through a stand-alone Medicare Prescription Drug Plan if you're enrolled in Original Medicare. If you're enrolled in a Medicare Advantage plan, you can get this coverage through a plan that includes drug benefits, also known as a Medicare Advantage Prescription Drug Plan. Different insurers offer different types of plans, so your monthly plan premium and out-of-pocket expenses for prescription drugs will vary from plan to plan.
Every Medicare Prescription Drug Plan has a formulary — that is, a list of covered drugs. The formularies vary among plans. The formulary may change at any time. You will receive notice from your plan when necessary.
Filling the coverage gap
You may have heard of the Medicare coverage gap (also called the "donut hole") but aren't clear on how it works. After your Medicare Part D coverage has paid a certain amount for prescription drugs, you may have to pay all costs yourself, up to a yearly limit. This temporary limit on what your Medicare Prescription Drug Plan will pay for covered drugs is the coverage gap. The coverage gap applies to both stand-alone Medicare Prescription Drug Plans andMedicare Advantage Prescription Drug Plans.
The recent federal health-care reform legislation will reduce the coverage gap over several years to make prescription drugs more affordable. There will be additional savings in the coverage gap each year through 2020, when the coverage gap is closed completely.